Topcon Positioning Middle East And Africa
Subscribe to newsletter and stay updated with latest news from Topcon Positioning Middle East and Africa.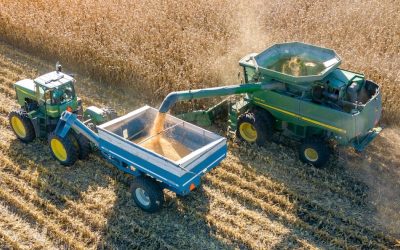 Topcon Agriculture podcast focuses on the future of global food productionRepresentatives from Topcon, AEM and AGCO Corporation discuss trends reshaping food production LIVERMORE, Calif. — July 13, 2022 — Topcon Agriculture announces a new Topcon Talks Agriculture...
TOPCON CORPORATION EST 1932
Topcon, a solution provider in healthcare, agriculture and infrastructure
Established in 1932 and currently a global company with 80% of sales and 70% employees from overseas.  Topcon provides solutions to solve societal challenges in the fields of healthcare, agriculture, and infrastructure, which are foundations of livelihood. Topcon's products play an important role at familiar places.